Garmin VIRB Edit
VIRB Edit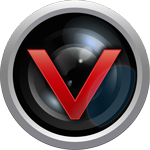 The VIRB™ Edit desktop app combines video footage from your VIRB action camera with GPS and other data from a compatible Garmin device.
The result is a rich video experience that you can easily share and post online.
---

Take A Look




Features
View Your Footage
With VIRB Edit, importing your footage from VIRB or VIRB Elite is as easy as connecting your device to your computer.
Your footage will be organized into small, easy-to-manage clips and displayed in the order they were shot, making it simple to see them at a glance and select them for editing.
Add GPS and Performance Data to Your Video
If you collect GPS data with VIRB Elite or a compatible Garmin device, VIRB Edit can use that data to create an overlay that indicates speed and elevation in sync with your video.
You can also add metrics, such as heart rate and cadence, from compatible devices by connecting to your VIRB via ANT ™ wireless technology.
This display adds meaningful context and helps reveal the true effort, heart-pounding suspense and thrill of each moment.
Edit with Simple Controls
Simple editing controls allow you to tell your story using your best footage.
You can trim, reorder and stitch clips together, as well as adjust the speed and volume.
Publish and Share Online
When you're done, it's easy to publish your video directly to YouTube to share with friends and family.
You can also export the video to your computer and post on sites such as Vimeo™, Google ™ and Facebook™.
Overview
Edit and publish video from VIRB and VIRB Elite action cameras.
Display speed, elevation heart rate and more on your video to reveal the true effort and thrill of each moment.
Trim, reorder and stitch clips together.
Adjust the volume and speed of individual clips.
Publish directly to YouTube™ or export to your computer for easy online sharing.


VIRB Edit for PC VIRB Edit for Mac®
Requires Windows® 7 SP1 or newer. Requires OS(10.10) or newer.